It's not only the names of Major championship winners and Ryder Cup heroes which have been inscribed on the magnificent silverware that is presented each year to the winner of the SMBC Singapore Open.
Since its inauguration in 1961, US Masters winners Adam Scott, Angel Cabrera and Sergio Garcia, along with Ryder Cup heavyweights Ian Poulter and Matt Kuchar, are among the global stars who have savoured success in Singapore's national Open, one of the most enduring and popular events on the Asian Tour calendar, writes Asian Tour contributing editor Spencer Robinson.
Sharing a place alongside them on the Singapore Open roll of honour are an awesome threesome of Asian golfing legends who will be teeing-it-up at Sentosa Golf Club this weeek in the season-ending event on the 2020-21 Asian Tour schedule.
For all the successes they achieved in marvellous careers, the legendary quartet of Myanmar's Zaw Moe, Indians Jyoti Randhawa and Jeev Milkha Singh rank victory in the Singapore Open among their proudest moments.
Now into their fourth decade of competing professionally, the appearance of the trio at Sentosa in 2022 will inevitably spark bouts of nostalgia, especially for Singh whose triumph in 2008 was secured on the award-winning Serapong Course that they will once more grace this week.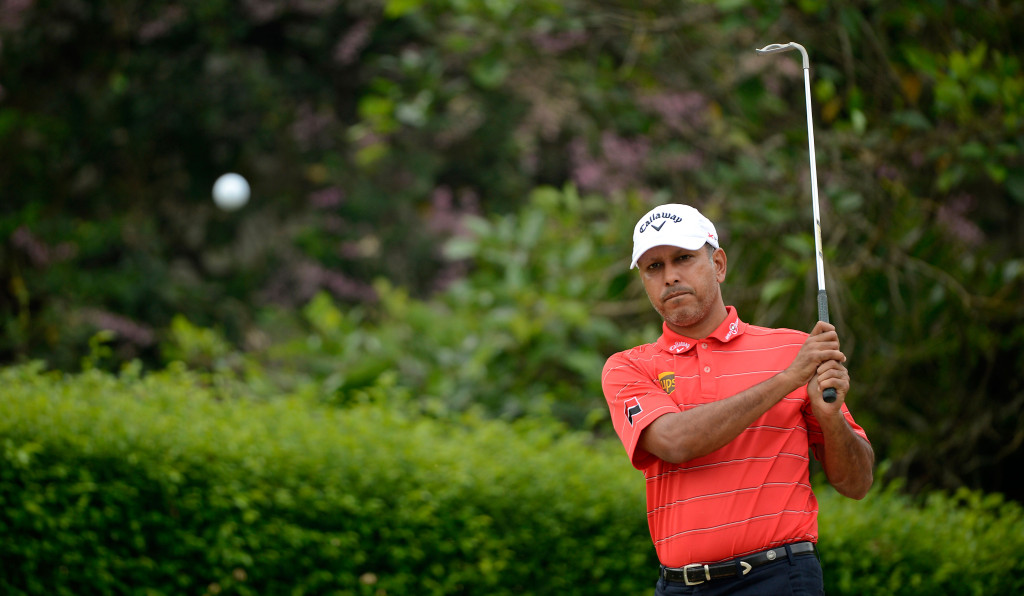 Singh's dramatic one-stroke success remains among his most revered, repelling the challenges of another legendary quartet, Major champions – Padraig Harrington, Ernie Els, Phil Mickelson and Rory McIlroy – in a nail-biting denouement.
"The depth of the field that week was amazing with four guys in the top-10 in the world ranking playing. That win gave me a lot of confidence," said Singh, in the wake of his sixth Asian Tour victory, worth US$792,500, raising his season's tally to US$1.4 million.
Not only did Singh become the first player to surpass US$1 million in earnings in a single season on the Asian Tour, but also he went on to win a second Asian Tour Order of Merit title in three years. The following year he rose to a high of 28th in the Official World Golf Ranking.
Starting the final round at Sentosa in 2008 five strokes off the pace, Singh charged up the leaderboard with an outward 33 and birdied the 11th hole to take control of the tournament. Bogeys on 13 and 16 set up a tense finish but his rivals failed to take advantage of his late blemishes.
Els and Harrington tipped their hats to Singh.
"It could have been a win for me. But Jeev is a great guy and I'm happy for him," said South African Els.
Irishman Harrington, who won both the Open Championship and PGA Championship that year, echoed those sentiments. "I'm delighted for Jeev," he said.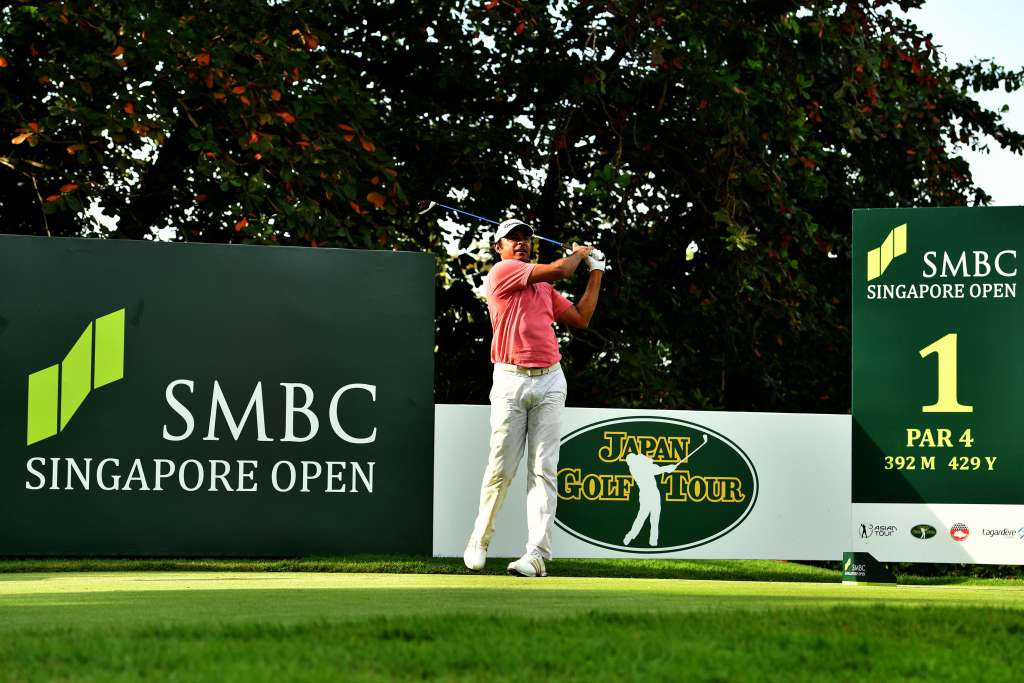 For Randhawa and Zaw, the venues for their triumphs were the Singapore Island Country Club (SICC) and Jurong Country Club (JCC) respectively.
Over the SICC's Island Course in 2000, the then 28-year-old Randhawa posted a four-day total of 20-under, three clear of second-placed South African Hendrik Buhrmann.
"I'd won three times previously on Tour but all of them were in India. So, it was good to finally win outside my country. My fellow players were telling me that I had to get the monkey off my back. I'm glad all doubts were finally put aside," said Randhawa.
"Patience was the key," added the Indian, who recovered brilliantly from an indifferent opening 72 with rounds of 64, 65 and a closing 67.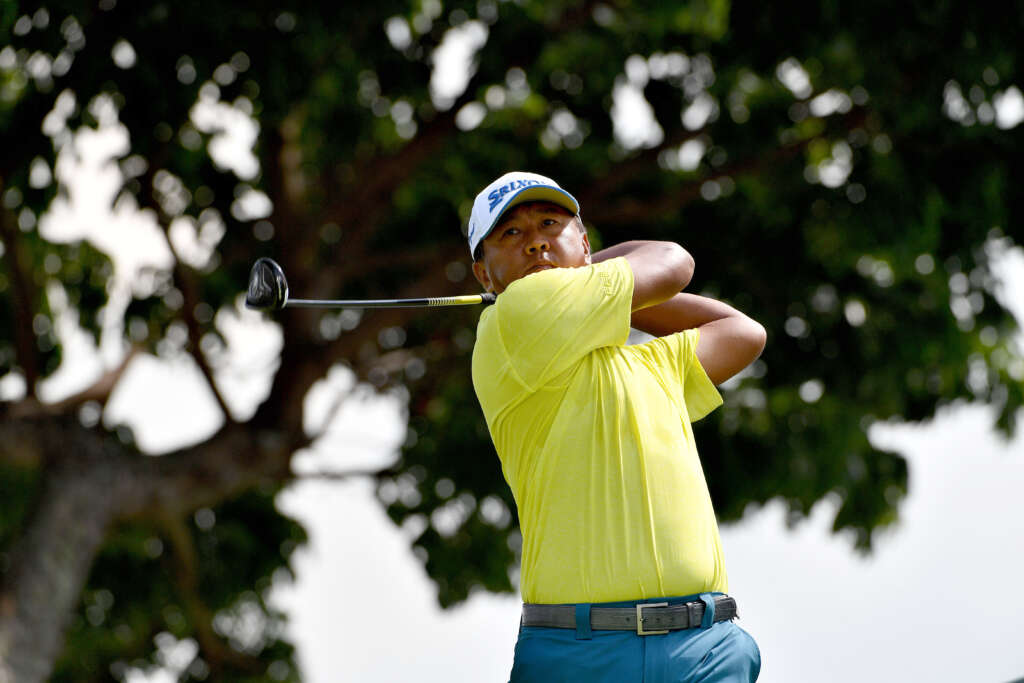 Zaw enjoyed a similar margin of victory in his 1997 success at the now-defunct JCC.
"Since 1995 I had been playing well but I couldn't win, so when I arrived at the Singapore Open that year I felt I was due," said Zaw, a long-time Singapore resident.
Four strokes clear at the top after three accomplished rounds in the 60s, Zaw signed off with a maturely-compiled 72, leaving him three ahead of American Fran Quinn, the runner-up.
A quarter of a century later, Zaw is still going strong. So, too, are Singh and Randhawa.
It's testament to their skill and longevity that these three former Singapore Open champions are plotting to play their part in the latest chapter in the history of this storied event that is about to be penned.